Adios, Amigos! Next Stop: Mexico
It's official! zoegoesplaces is going on the road!
After years of talking about it and saving up, I am actually going travelling. This has been something that I've wanted to do for so many years now. So, the thought that I'll actually be sat on a plane, in less than 2 weeks, with a one-way ticket still seems totally surreal.
Despite my years of being a professional writer and having had this blog for a year now, it's actually proving quite difficult to write this post. (Unsurprising, as writing about myself is the worst!) So, I'm going to take an FAQ-style approach…
Where are you going?
I am flying from London to Cancun on 22 May. Mexico doesn't currently have any entry restrictions in terms of negative tests or quarantine and I'll get a 6-month tourist visa on arrival.
After landing in Cancun, I'll probably spend a few months exploring southern and central Mexico (Quintana Roo, Yucatán, Oaxaca, Chiapas, Mexico City). Then, the tentative plan is to head south through Central America before crossing the Darien Gap between Panama and Colombia and exploring South America.
I have a lot of places that I want to visit along the way, but the order will largely depend on any travel restrictions and transport links. Although, I'm hoping that after spending a few months in Mexico and we get nearer to 2022 that there will be fewer restrictions.
And, after South America, who knows? Come back in a year and see what I'm doing!
How long will you be going for?
I don't have a certain amount of time in mind. Based on the current state of the world, I imagine my plan above will take about 12 to 18 months. However, if I have to stop in one country for a while due to restrictions then it may be longer. I'm not in a rush to come home by any means!
But, what about your adult life?
Well, I am now officially homeless and (f)unemployed! I've moved out of my rented flat in Leeds having sold half of my belongings and the rest going into storage. I've also quit my job, although I do plan on returning in future… when (or if) I finally get bored of gallivanting around the world!
Having done a PhD, I feel like my twenties were delayed – I'm 28 going on 23 as I only had my viva in early 2019 and my corrections signed off in early 2020! I was supposed to be living my best, finally-not-a-student life last year! So, other than a rented flat and a job, I have no commitments and do minimal adulting.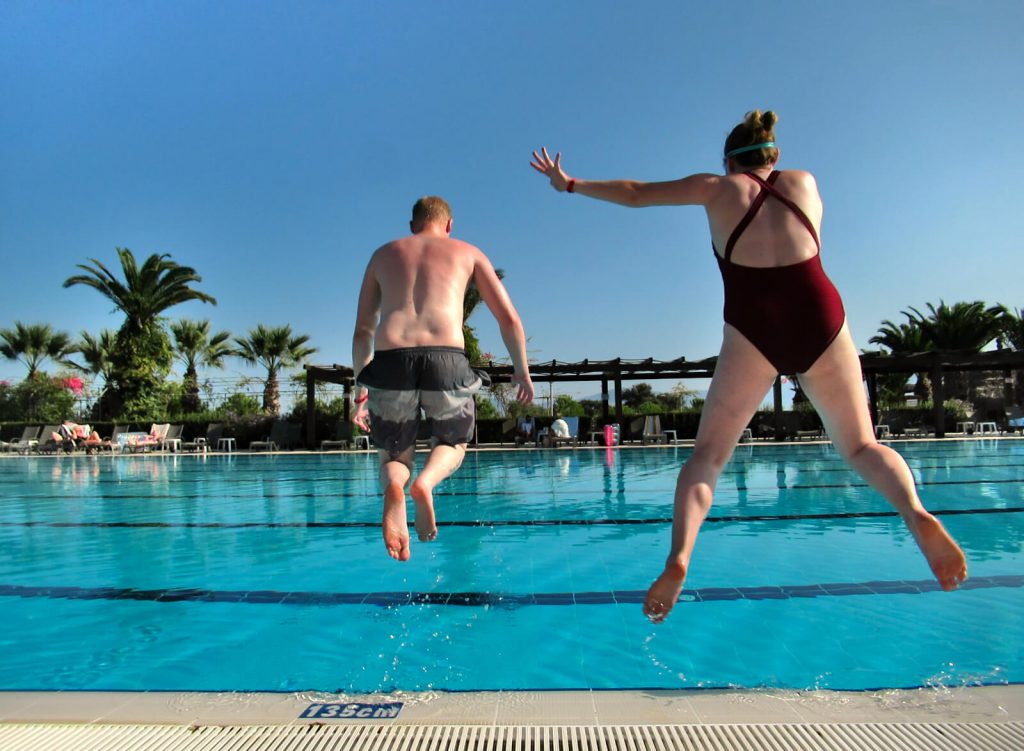 Who are you going with?
My favourite travel buddy in the whole wide world and the most annoying person I've ever met. What's 18 months of being together 24/7 when we've put up with each other for nearly 10 years anyway…
Why are you going now?
Because people won't stop asking me when I'm having babies, buying a house or getting married… So, I'm running away from them all! And, I'm only half-joking (I'll let you work out which bit)!
But, in all seriousness, this is something I've wanted to do forever. But, with being a student all my life until 2020, I never had the time or opportunity. So, education out the way (completed it, mate!), having worked for 3.5 years and having survived three UK lockdowns, I can't wait any longer!
Tomorrow is not guaranteed and who knows what 'normal' will be or when it will get here. So, I'm off to see the world for what it is now.
What does this mean for zoegoesplaces?
Lots of Central and South American content! Although, I do have a backlog of at least seven more UK posts I want to write first. But, with my new funemployed status, I'm hoping to get through these as quickly as possible.
Plus, I am starting a travel diary part of my website! Here, you'll be able to read about my travels in chronological order and see where I am in the world. I will try to keep this as up-to-date as possible. But, for the first few weeks at least, just assume I am partying rather than having been kidnapped if I don't post anything!
I'll be posting more day-to-day content over on Instagram (@zoegoesplaces). So, if you just want to check I'm alive, then there is the best place!
Can I come with you?
Since I'm only going with hand luggage, the answer is, sadly, no. But, if you're ever in need of holiday or travel tips, hit me up. Or, you can come and visit where ever I am in the world if you so wish!
---
As always, if you have any questions just let me know! Otherwise, hasta luego!